Follow my blog with Bloglovin
Hi darlings! The other day my boyfriend, Nick, told me that his friends said I should start writing about what I eat and the nutritious facts that go into it all since "I know so much about healthy foods", and what I've noticed lately is that bloggers are writing about what they eat in a day per their followers requests. I figured I would get into that too! My daily routine consists of waking up at 5:00 AM to turn on the Keurig and start brewing a delicious roast of Starbucks Pike Place coffee.
If I haven't already taken a shower the night before I take a quick 15 minute one while the Keurig is heating up. Once out, I immediately get into my cozy Norwegian robe and rock the towel turban, because it's way to early to start getting dressed for the day at this point! While my hair towel-dries I pour some Trader Joes Unsweetend Almond Milk Beverage into my mug ready for the coffee, and press the large coffee button - cause ya girl needs that caffeine
During the mornings I really enjoy taking my time getting ready, I'll usually plan my outfits through the app StyleBook while sipping on my hot cup of happiness. If you don't already know what StyleBook is, it is a platform where you can upload pictures of your clothing/shoes/jewelry and basically have a Cher moment from Clueless!
Once my outfit has been chosen it's typically 6:00 AM by then, I have to start prepping for breakfast and lunch if I didn't the night before. For work I normally like to have a Chobani Greek Yogurt with fruit and make a simple sandwich including lots of spinach, tomato slices, and one slice of cheese. Most times I try to not eat a lot of meat - I'm not a huge fan of it. I'll substitute meat often for tofu or more veggies!
Check back next week for my tofu recipes and vegetarian meals :)
In the evenings when I come home from work I normally start cooking dinner right away. I'm always thinking about what to cook during the day so by the time I am home I know exactly what to start chopping away at, saves me SO much time by doing so - I tend to be indecisive haha. So tonight I made tacos in honor of it being Tuesday! I love authentic Mexican cuisine so I decided to make a cilantro onion lime mix to go with my 100% organic, grass-fed ground beef. If you didn't know already my diet typically consists of vegetarian meals however I will eat meat but only if it is 100% organic, non-gmo, grass-fed, etc. you know the drill. Everyone at the table came out with full bellies and big smiles, my goal had been achieved!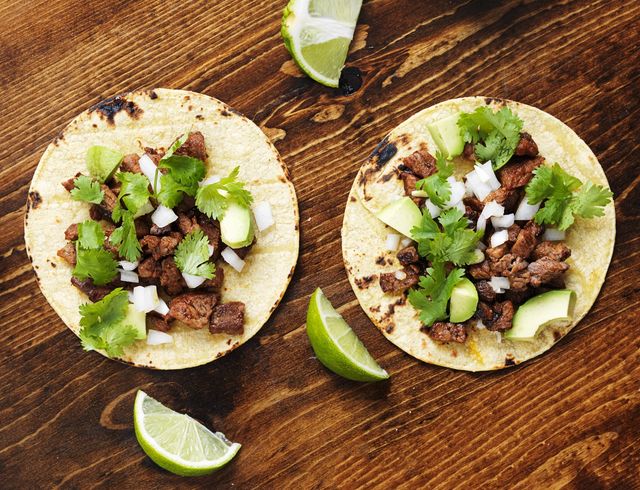 Well lovelies, that's what I eat in a day on my Tuesday night! I'll keep posting stories about "What I Eat" so you can see what recipes I use and how I eat healthy on a budget! I'll see you tomorrow with a new post! I'll be writing about the differences between organic, Non-GMO, and conventional foods and which common grocery stores are the best for these prices!
xoxo Ash